To manufacture state-of-the-art electric vehicles and to construct reliable charging infrastructure throughout the country. The main goal of Dirac Electric is to provide a hassle-free vehicle ownership experience while ensuring utmost satisfaction and joy to the vehicle owners. We look forward to reducing the carbon emission in our country and eventually throughout the world.
We're a trio of engineers fascinated by motorbikes and the idea of building never-before-seen electric cruisers and scramblers keeps us awake at night.

So much so that, while the bulk of the people our age took to Netflix during the lockdowns, we took refuge in our garage. With a burning desire, fingers soaked in grease, numerous bad-hairdays and several electric shocks later, we brought the DEC01 to life.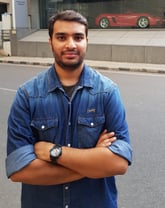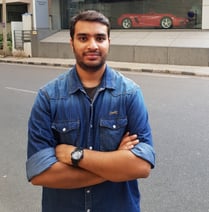 Ashwin HK, Co-founder and Advisor


An Information Science Engineer, Ashwin came up with the concept of developing the gearbox and electronic clutch for electric motorbikes. He was a quarterfinalist in the 'India Innovation Challenge Design Contest' organized by Texas instruments and IIM Bengaluru and bagged 2nd place at DSCE's 'E-Summit 2020'.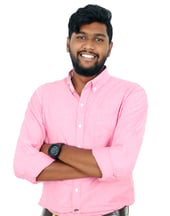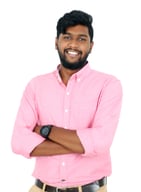 Pragath P, Co-founder and Chief Executive Officer


An Aeronautical Engineer, Pragath designed the gearbox and electronic Clutch for the DEC01prototype. Pragath has previously interned at HAL (Maintenance, Repair and Operations Division) and has worked on a project that used drones to ensure women-safety.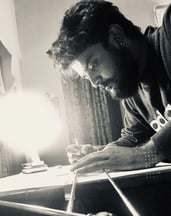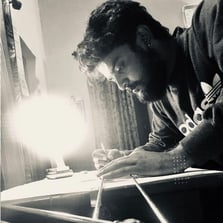 Girish V, Co-founder and Chief Operating Officer


An Aeronautical Engineer, Girish built the gearbox and assembled the powertrain for the DEC01 prototype. For a collegiate competition organized by KIIT Odisha, Girish had built an 'RC model aircraft' with vertical take-off and landing capabilities. He also has hands-on experience in 3D printing.
ಬೆಂಗಳೂರು, ಕರ್ನಾಟಕ
(Bengaluru, Karnataka)
Contact us
+91 97420 11221
+91 93534 47295
+91 74837 43449
info@diracelectric.com